Gavitt A. Woodard, MD, Awarded Intuitive Surgical Robotics Fellowship from AATS Foundation
UCSF Cardiothoracic Surgery - by
- May 08, 2019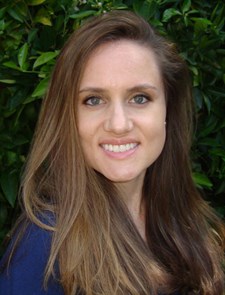 Gavitt A. Woodard, M.D., a cardiothoracic surgery fellow at UCSF, has been awarded an Intuitive Surgical Robotics Fellowship from the American Association of Thoracic Surgeons (AATS) Foundation. This opportunity provides advanced robotic training and certification to a select group of fellows each year. Dr. Woodard will attend the course with her sponsoring faculty mentor Johannes Kratz, M.D. who leads the Thoracic Robotic Surgery Program at UCSF. 
While a general surgery resident at UCSF, Dr. Woodard received her Robotic Qualification Equivalency Certificate (QEC) from Intuitive Surgical. She now becomes the third UCSF thoracic fellow to receive the AATS fellowship award; prior recipients include Melissa H. Coleman, M.D. and Dr. Kratz.
The UCSF thoracic robotic surgery program is the largest such program on the west coast with an average of 125 cases performed annually.
Over the course of her training, Dr. Woodard has benefited from excellent mentorship from the Thoracic Oncology Program including David M. Jablons, M.D., Michael Mann, M.D. and Dr. Kratz.
After completion of her residency, Dr. Woodard plans to pursue an academic career in thoracic surgery, with a research focus in early stage lung cancer development.