The Division of Adult Cardiothoracic Surgery is comprised of programs in Cardiac Surgery, General Thoracic Surgery, Heart Transplantation and Lung Transplantation. Our faculty also the lead the multidisciplinary Thoracic Oncology Program based at UCSF Mt. Zion. 
Sites and Affiliations
The Cardiothoracic faculty and staff provide services for patients at the UCSF's Parnassus Heights and Mt. Zion Campuses, San Francisco Veterans Affairs Medical Center, San Francisco General Hospital, Sequoia Hospital, and St. Mary's Hospital. Our reputation for excellence in the clinical setting, stellar outcomes, and dedication to providing concierge customer service, informs our patients' decisions to come to UCSF. 
Mentoring Tomorrow's Leaders
UCSF is renowned as one of the top tier academic medical schools in the country. The UCSF School of Medicine has regularly ranked among the top five nationally among all schools in their fields. 
Innovation and Discovery Realized
Our commitment to research and discovery in areas such as heart failure and lung cancer, is best evidenced within our Cardiac Biomechanics, Cardiothoracic Translational Research, and Thoracic Oncology Laboratories. The Cardiothoracic Surgery Division is proud to work with our industry partners as well as the National Institutes of Health in seeking to translate clinical discoveries into the practice setting where such work is truly meaningful.
Leadership
Our executive team, management staff, academic and clinical staff are dedicated to serving our community, our faculty, and our academic colleagues. Our division has received accolades from the University's Administration for excellence in patient care service.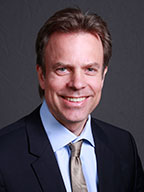 Tobias Deuse, M.D. 
Professor & Interim Chief
Division of Adult Cardiothoracic Surgery
The Julien I.E. Hoffman, M.D. Endowed Chair in Cardiac Surgery
Director, Minimally-invasive Cardiac Surgery
Surgical Director, Transcatheter Valve Program